I managed to preorder the figma Giant Warrior that appears to look similar to the God Warrior of Nausicaa of the Valley of the Wind. This was done for the exhibit "A Giant Warrior Descends into Tokyo." Which was a short film. They took the model from the film and made it into this lovely figma. I am a big fan of Studio Ghibli's work and I am glad that I got this. Anyways, you either had to get it at the exhibit or preorder it on Good Smile Company's web shop. This was the first collaboration between the two (figma and Ghibli).
It really reminds me of Nausicaa in the manga.
It has a rather large box because there are large pieces inside!!
Has the Approved sticker on the back of the box so you know it is licensed.
So there are actually two clam shells inside, this one below is what you see right away and the other one has the wings.
When it stands up straight it looks really awkward that I wont lie and the articulation is semi-ok
But his face and body has great detail and that overcomes what weird articulation it has.
Kind of reminds me of monkey feet
So when you take the arms off to place the wings on, you remove the shoulders that have the spikes as seen in the above pictures. Technically the spikes extend into the wings.
There is an accessory head that shoots lightening out of it's mouth.
Also there are one extra right and left hand. So he can hold the lightening bolt.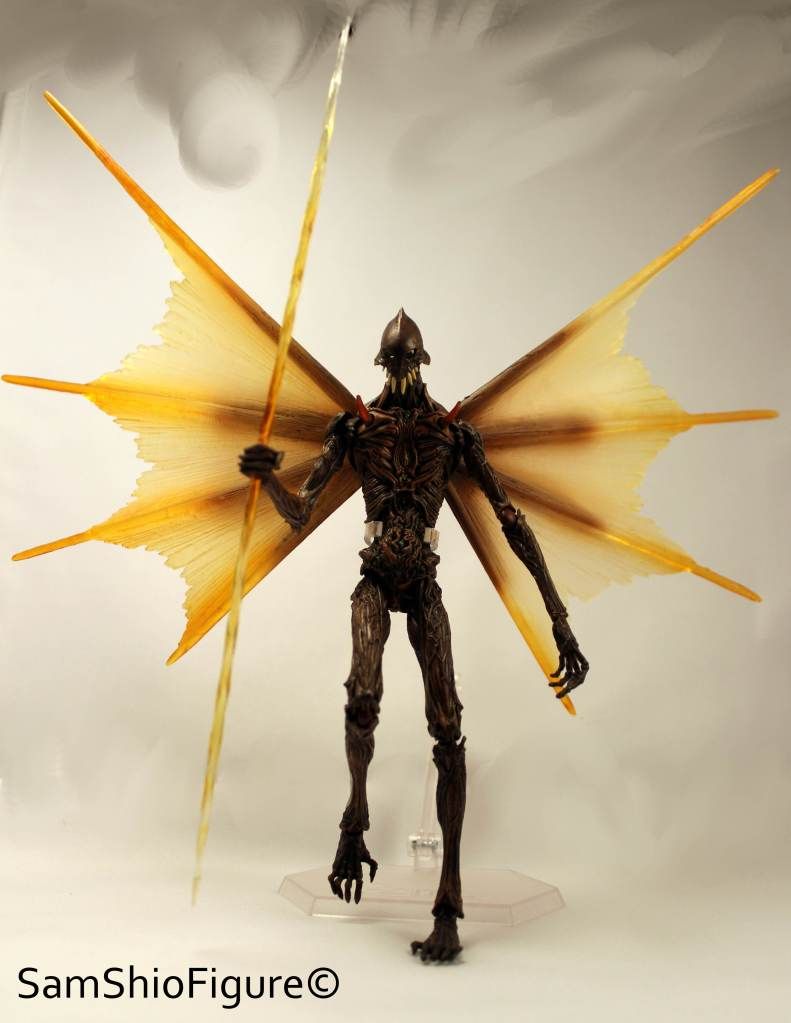 Anyway's hope you find it interesting?