Released! Price: 3,600 Yen
This review is by SamShio, myself! I finally got mine in the mail like 2 days ago and grabbed some pictures yesterday and now the review is up! I am a long time big fan of The Legend of Zelda. This figure is of Link from Skyward Sword version. I love the look and the figma was well put together. I like that you can use the sword in the sheath or outside and you can attached the sword on the back with the shield on it too. Anyways, take a look at the pictures!
Here is the box with the blue sky as a background on the front from Skyward Sword. It reads rinku it Japanese on the box which is Link.
Kept pretty simple, main figure, sword, sheath, shield, another hair and face piece followed by the typical stand and extra hands.
Oh, I forgot to mention that it comes with a light clear blue piece that attaches to the sword like he is cutting the air.
Love the detail on the sword and all the parts of this figure.
It is nice that the boots are really articulate, even the toes!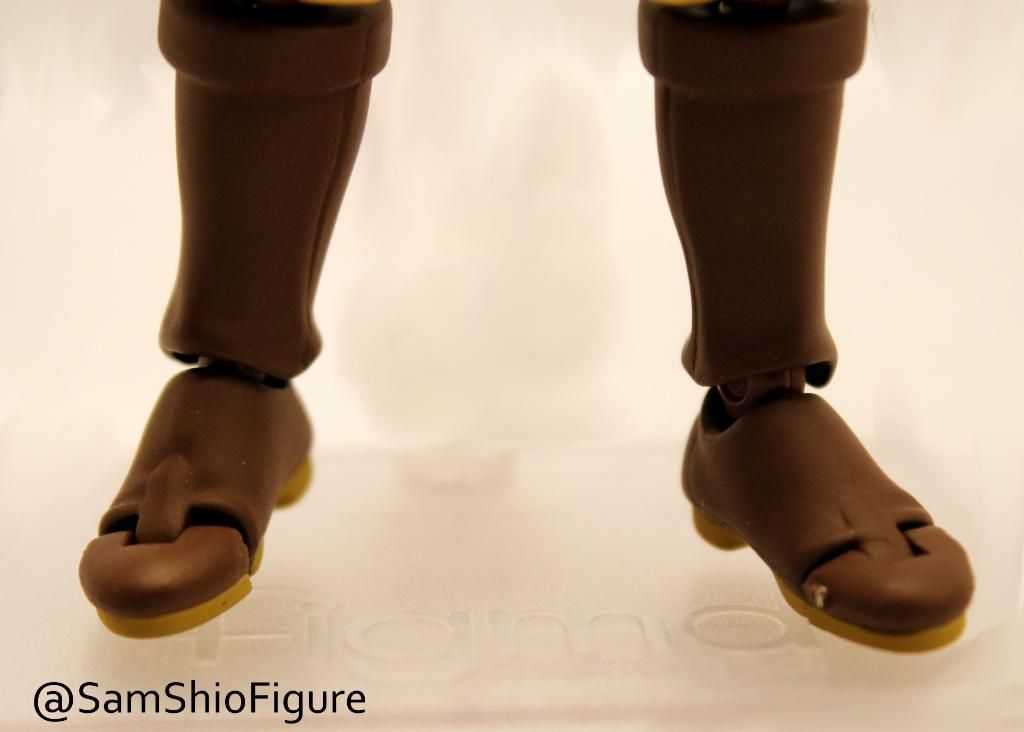 His equipment pouches...
It would be lots of fun if they came out with kid Link from Majora's Mask and it comes with a pack of masks that you can put on plus different swords and shields to mix and match.
Fantastic figure, and pretty much says it all since it is sold out pretty much everywhere!!!!!