Released! Price: 2,667 Yen
Order page at Amiami,
click here
This review is completed by myself!
This is a pretty simple figma. Dorthy has her dress on to serve master Rodger Smith which I believe there was a figma at a event to grab. Wish I had it!
So the box is very simple, has a dark purple going for it and black.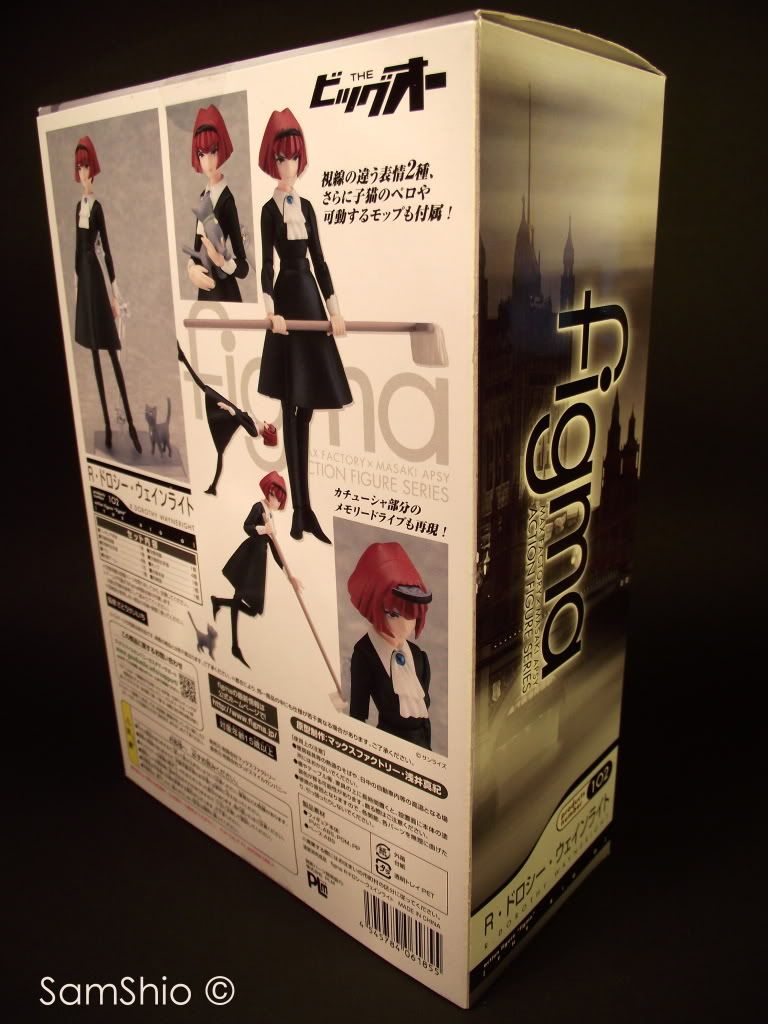 Miss Dorthy comes with another hair style where her disc drive pops out, another straight face of hers looking in another direction, the kitty, a mop/broom, and of course the standard stand and bag.
Also you get more hands!
Her black maid dress is pretty simple.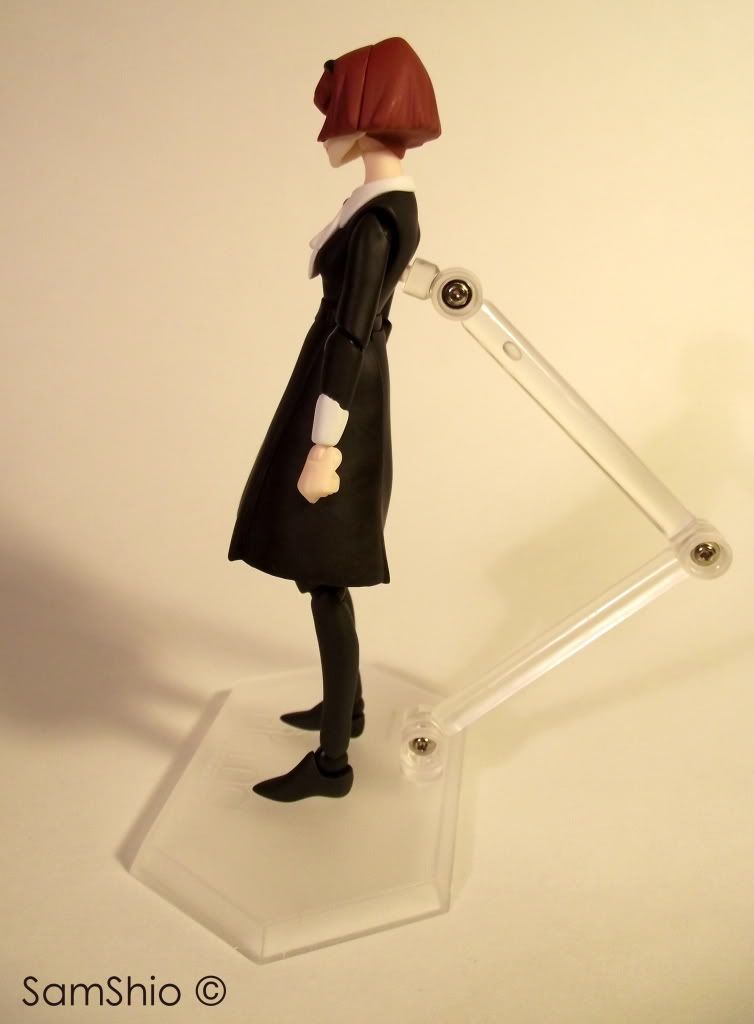 She has an extreme depressed/straight face on her. Then again she is an android!
Ready to have her memory re-inserted
I love the little kitty that comes with her.
It comes with some hands that make it easier to hold her in her arms!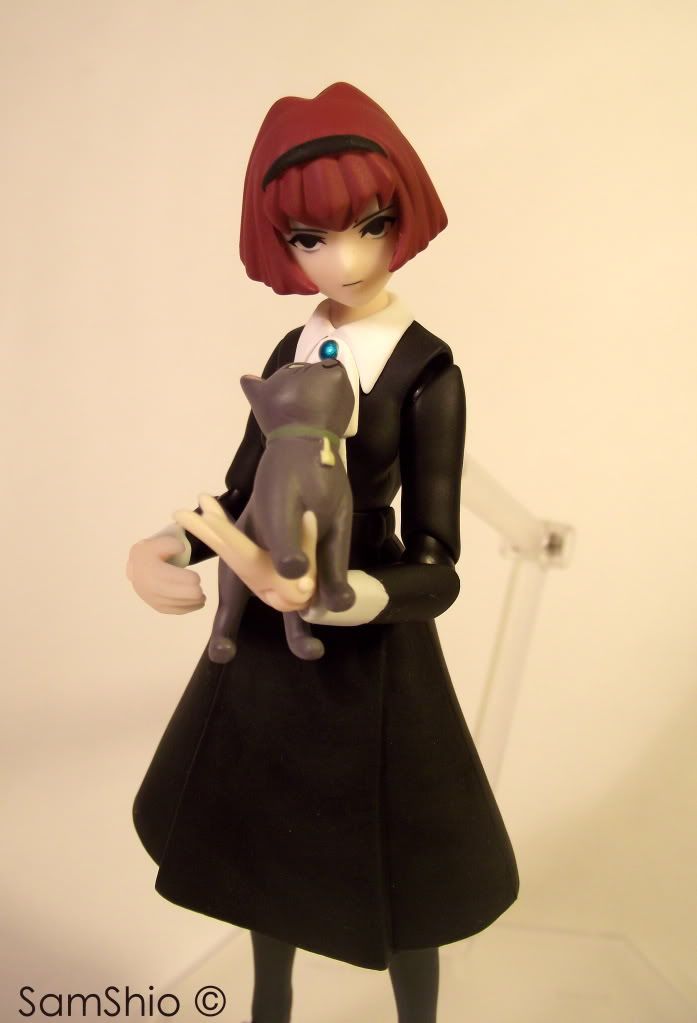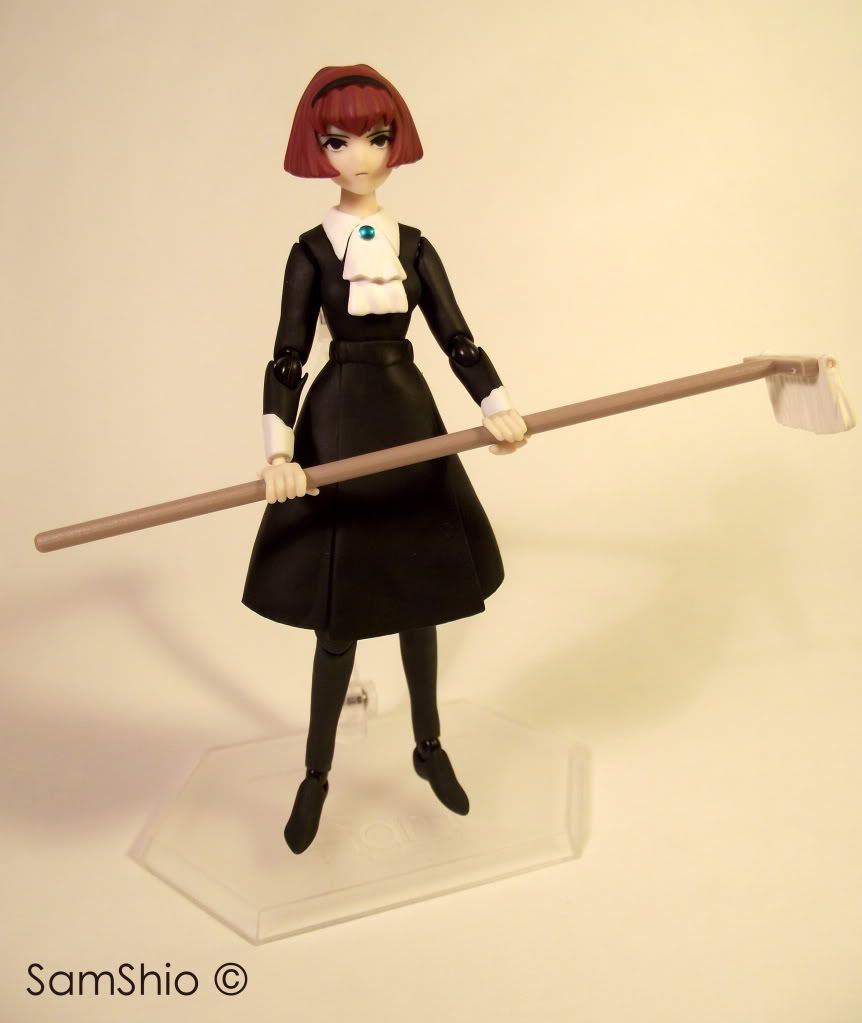 It comes with her broom/mop because she is a maid.
Time to clean!
This figure is pretty simple as to what it comes with. the articulation is great like a normal figma. If you are looking for a figma with lots of accessories and has a crazy amount of things on t then I would say pass. If you are a Big O fan and love her straight faced-android look, then I say grab her if you can. She looks pretty cool other then the fact she is gloomy next to my smiling Mirai Chan and Yui figma's haha